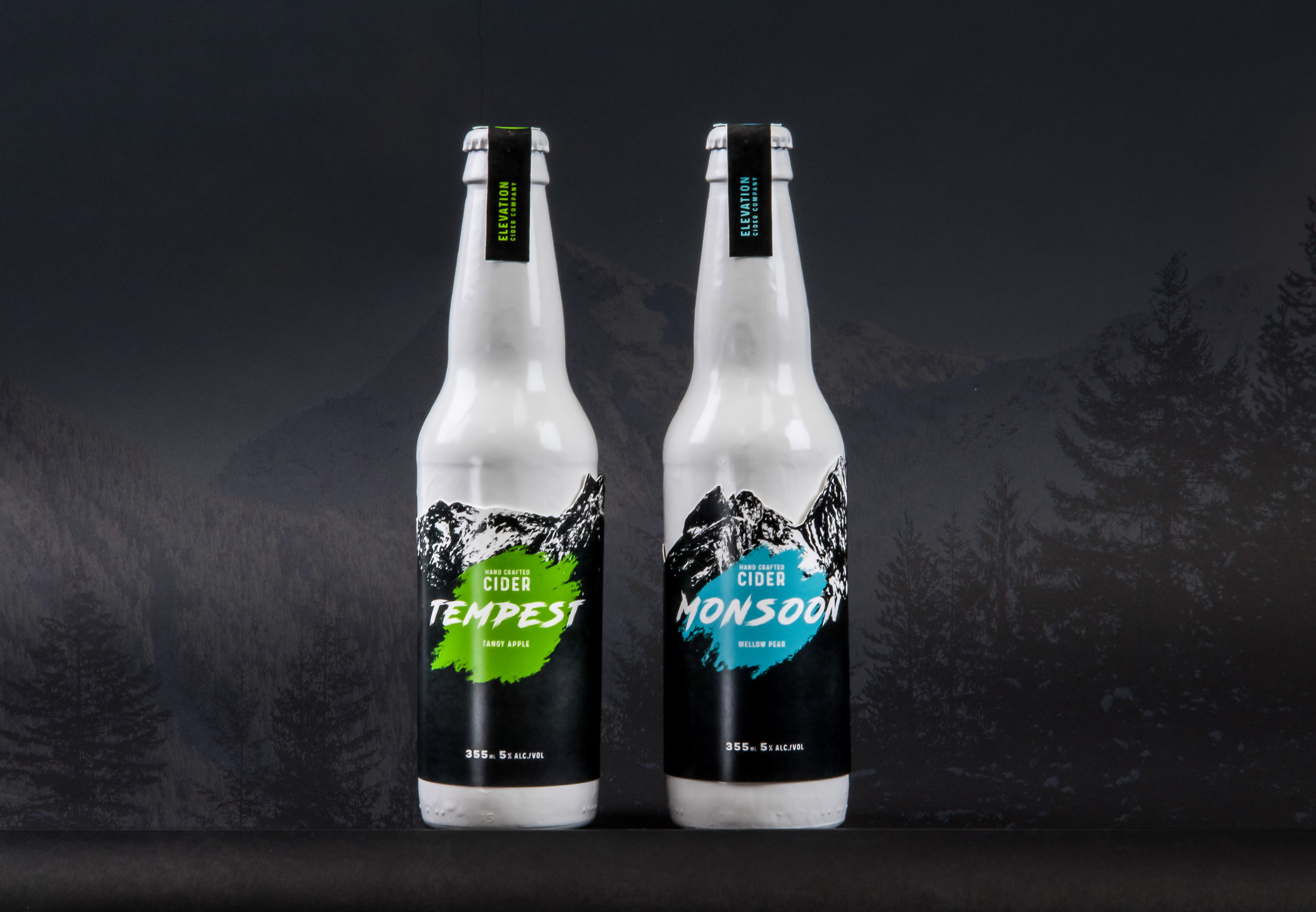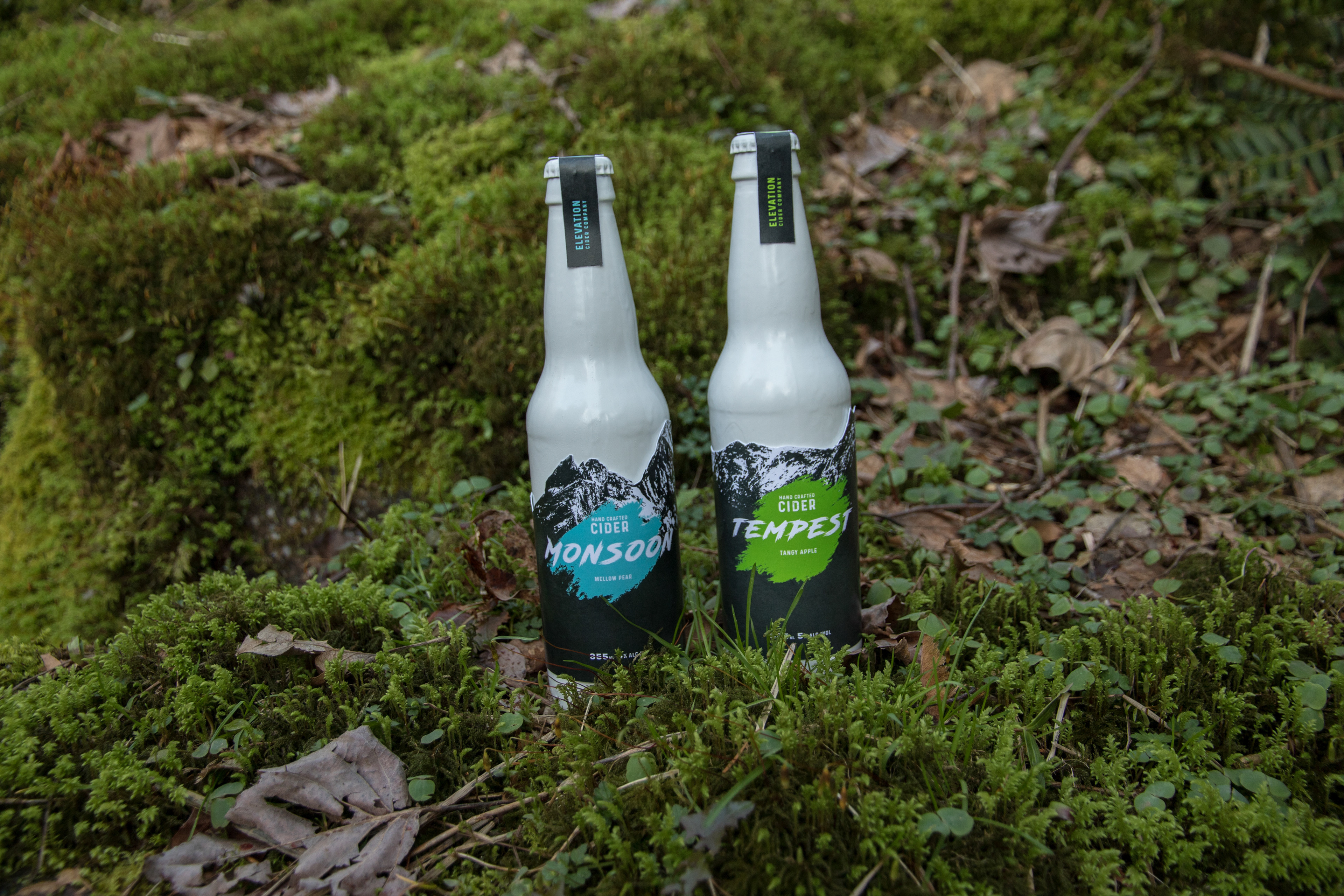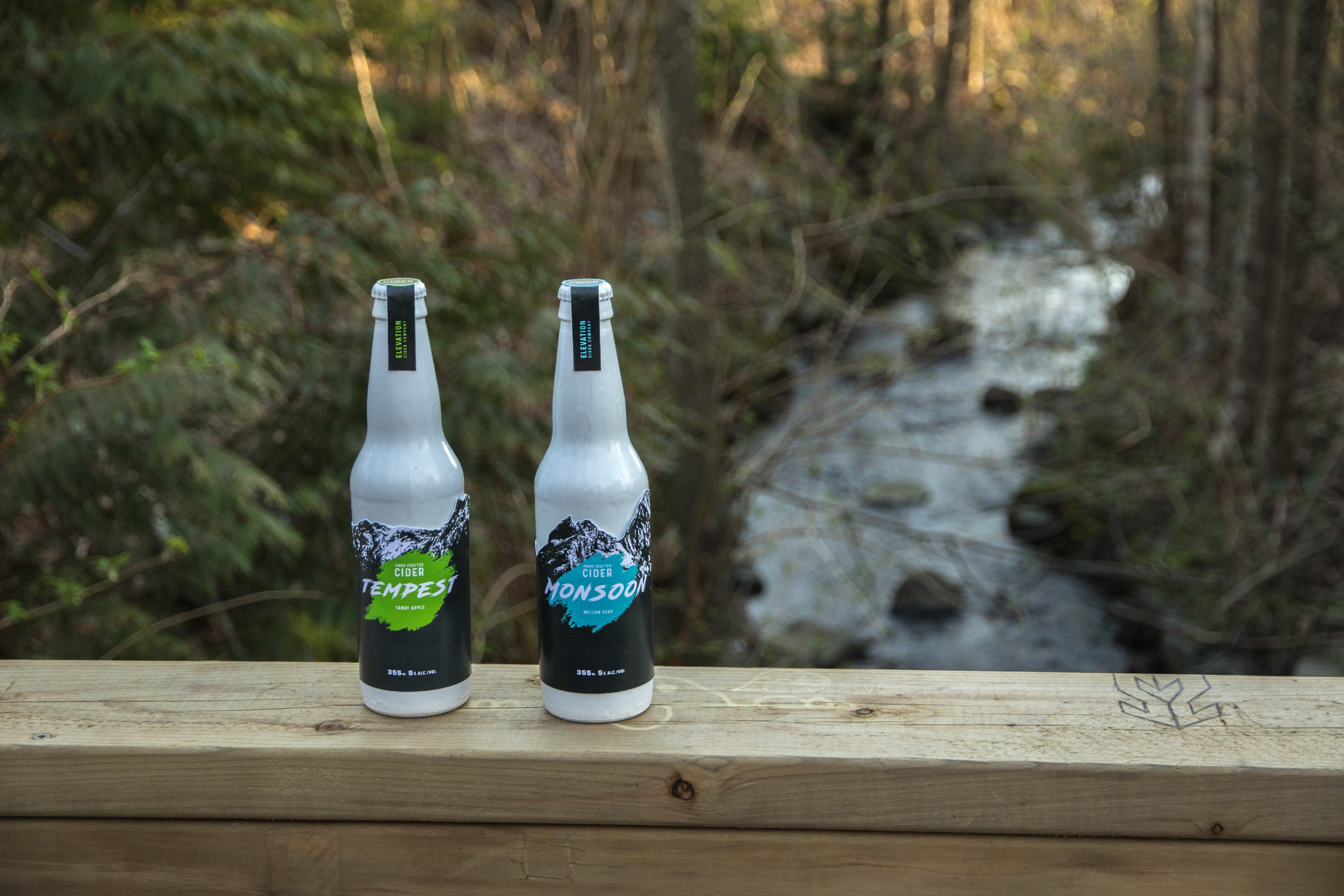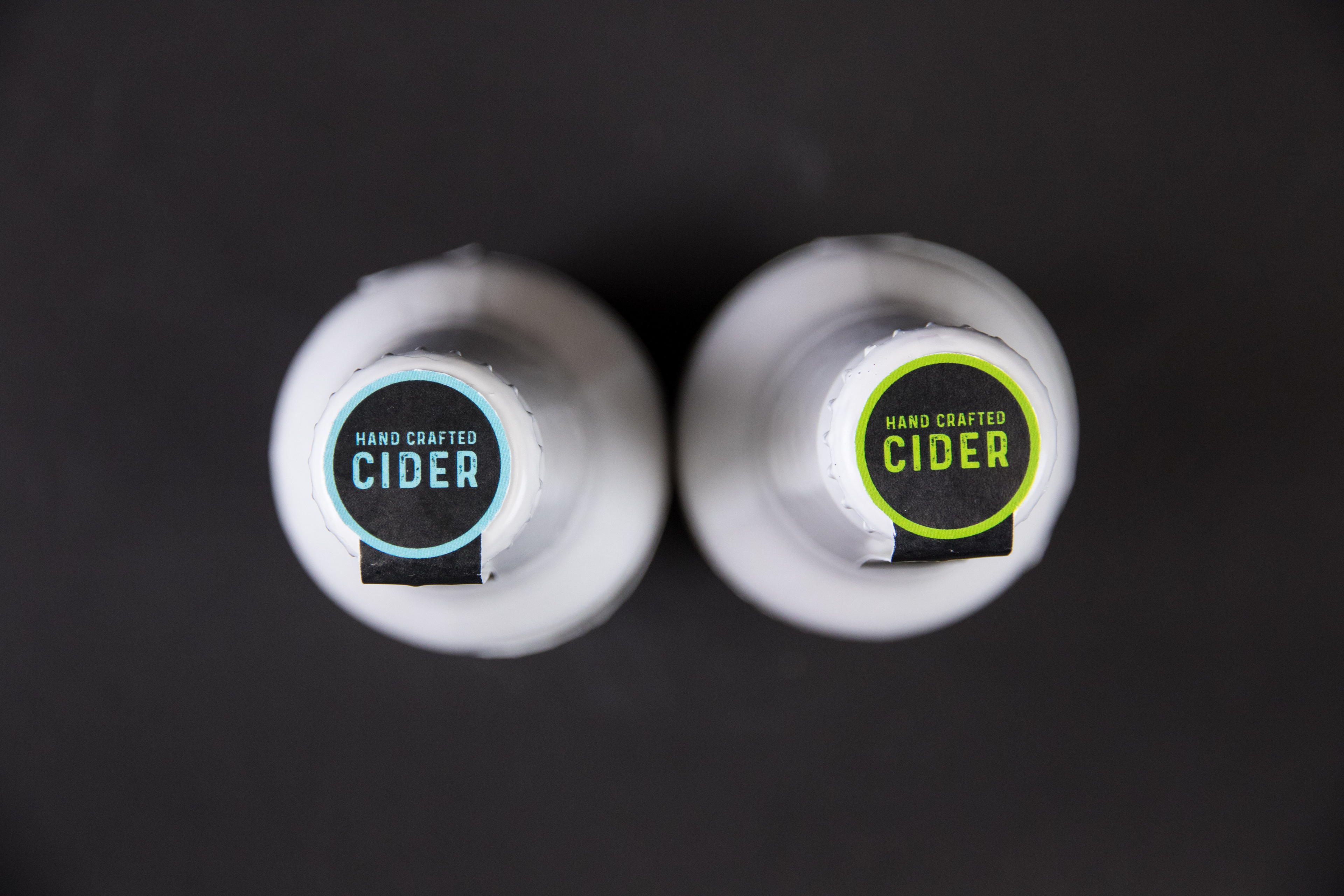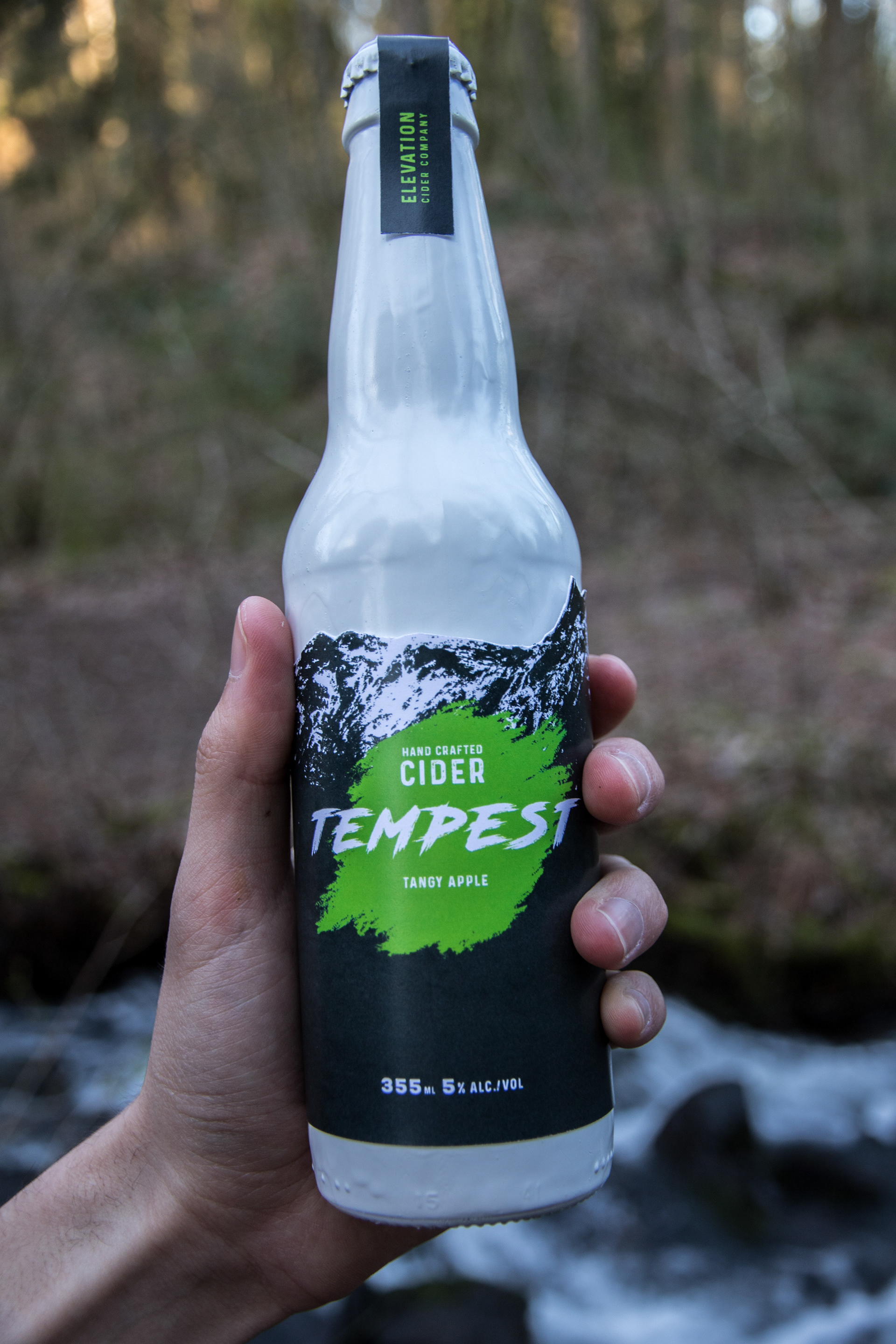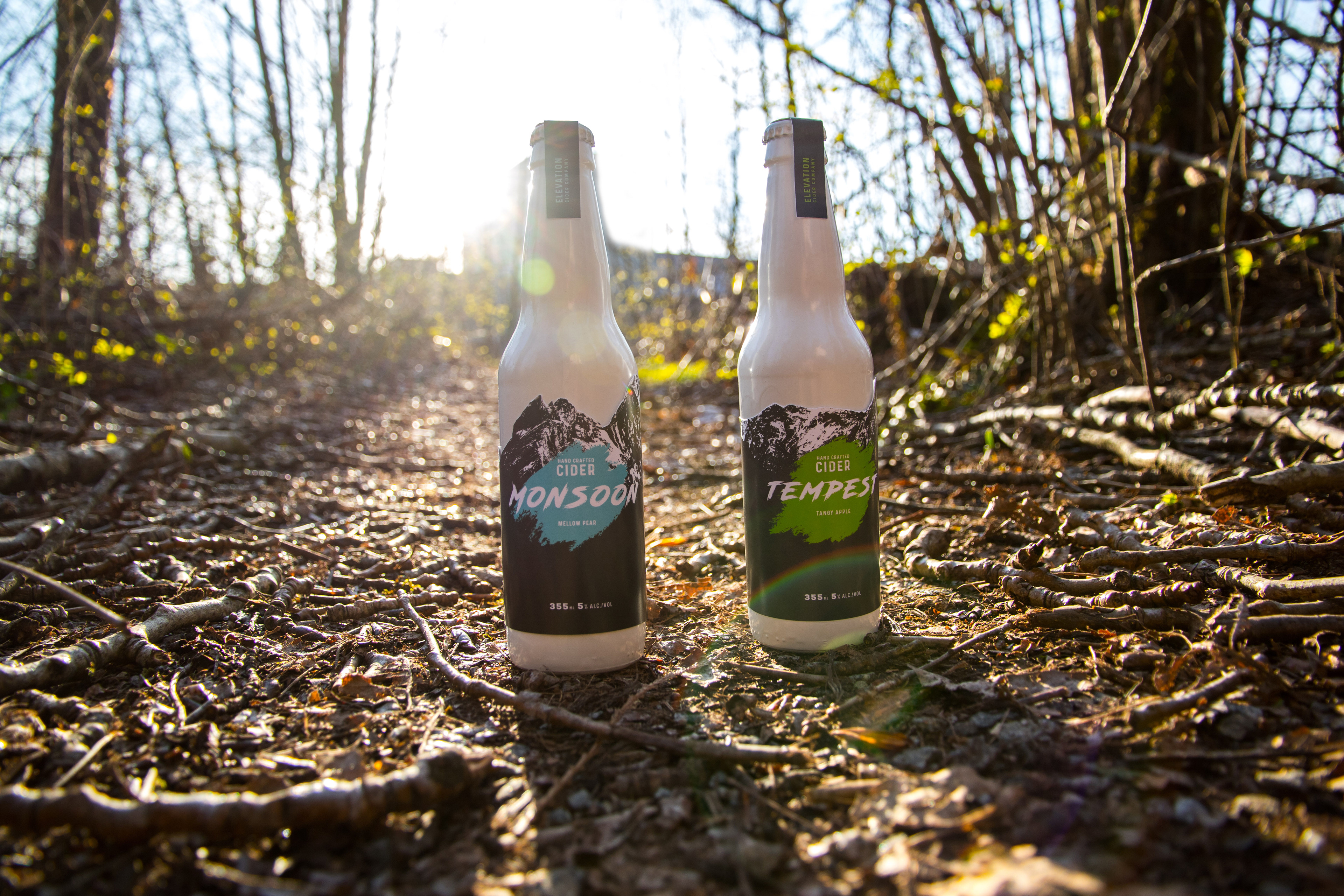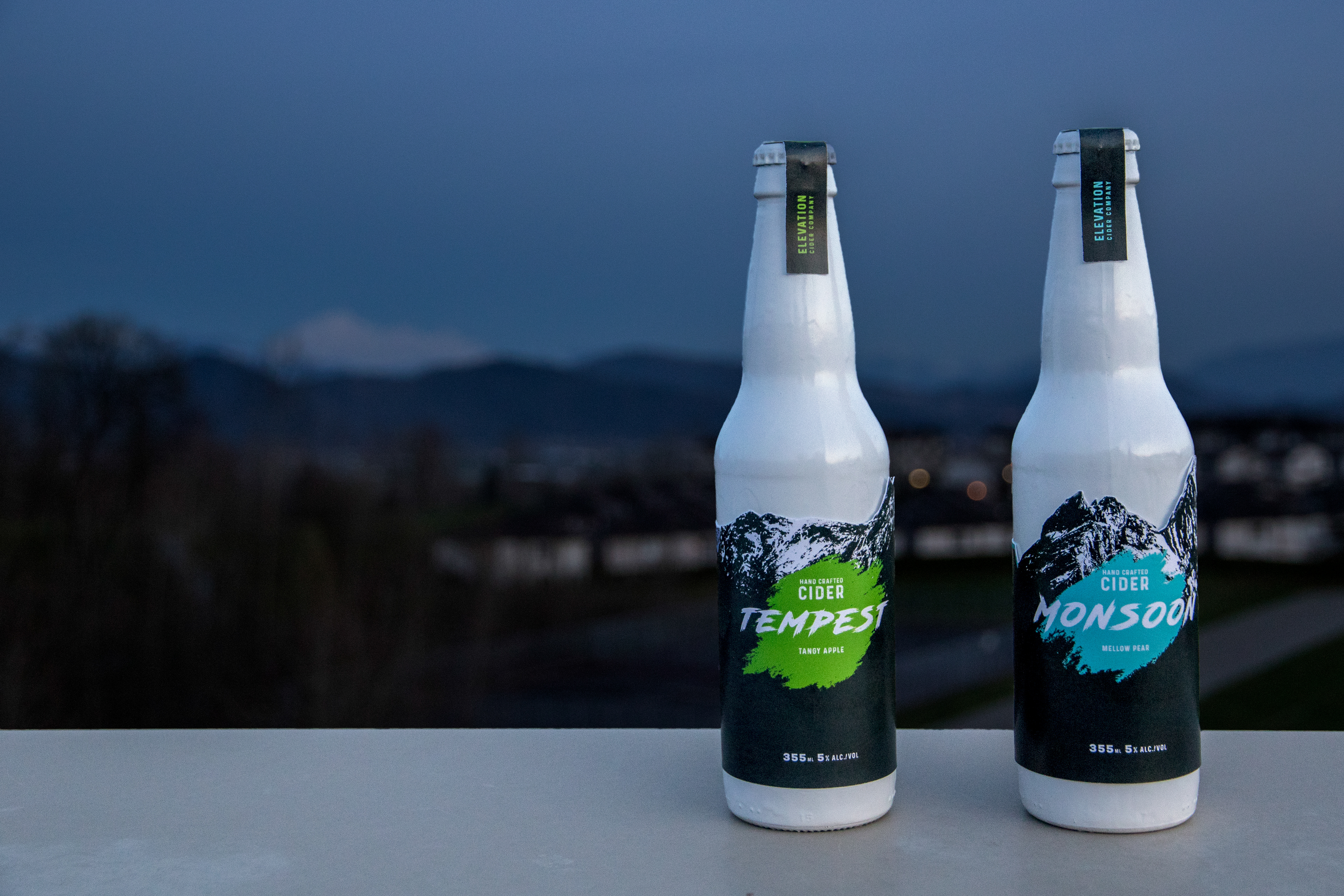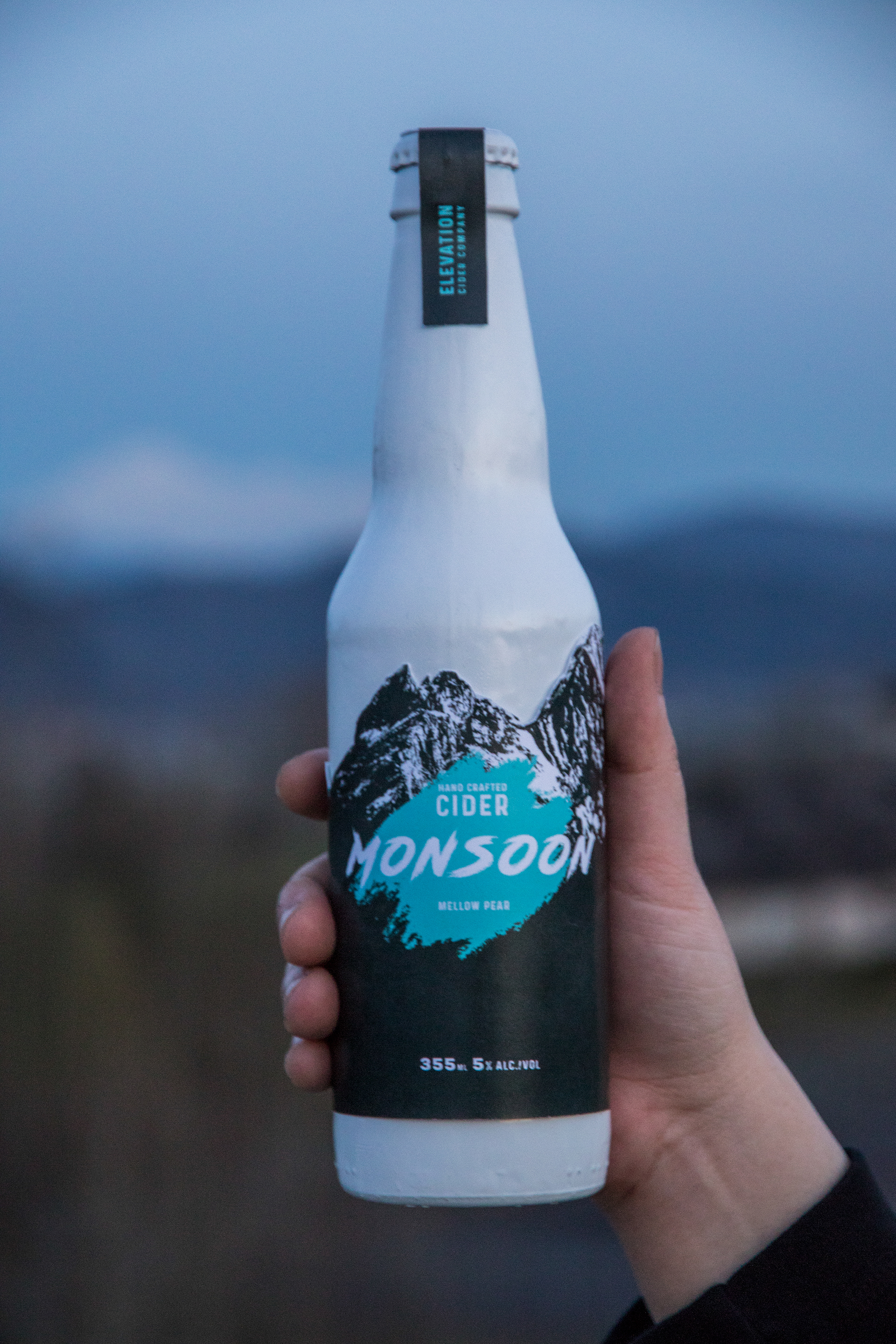 Background:
Many existing brands currently in the market, almost all classify themselves as "premium" creating a need to stand out from the rest. Inspired by the great outdoors and the arising craft breweries in the Fraser valley, Elevation Cider Company was created to make a set of cider labels.
Challenge:
Creating a brand and drink that looks and feels exciting. The goal for the product is to make something that people can be excited to look at as much as they are to drink it.
Target Market & Audience:
Young adults ranging from 20 to 30, who have a sense of adventure predominantly male.
Solution:
Connecting mountaineering with cider. Both require experience, a sense of adventure and technical knowledge. A true storytelling of adventure. Just like every mountain climb is different with different obstacles and rewards, the creation of each cider is different and must overcome different problems. 
To stand out from the shelves, the bottles are coated with a matte white finish and a different die cut mountains which wrap around the bottle. To complete this piece to make it feel exciting, a different keyword for each cider describing extreme elements are chosen as the title.